Relieving Pain & Restoring Mobility, Step by Step
We specialize in diabetic foot care, limb salvage, foot and ankle surgery, sports injuries, as well as overall general foot care.

Alan R. Warren, D.P.M. treats patients across all age groups and often sees patients from childhood to maturity. Many of our patients have suffered sports injuries or experienced an injury due to trauma. Others require treatment for bunions, ingrown toenails, diabetic foot care and arthritis.
Under the leadership of Dr. Warren, our competent, compassionate staff is by your side to ensure that all your questions are answered thoroughly, that you are treated promptly and have a positive experience. Our goal is to provide the most accurate prognosis and best possible outcomes to our patients.
We Diagnose & Treat the Following: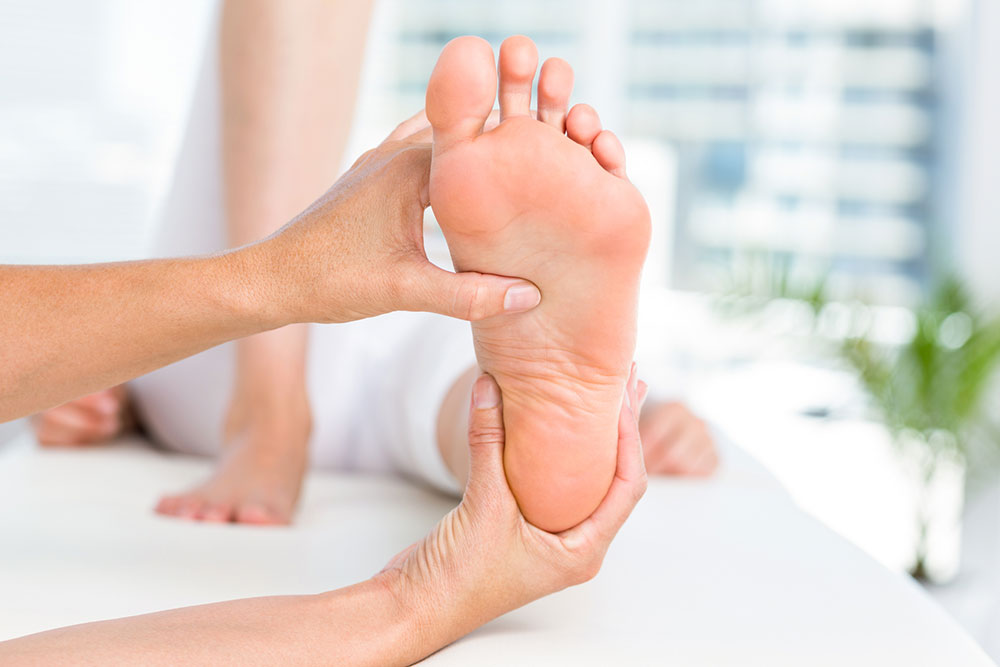 Ankle Injuries

Arthritic Feet

Bunions

Calluses and Corns

Children's Feet

Circulation Problems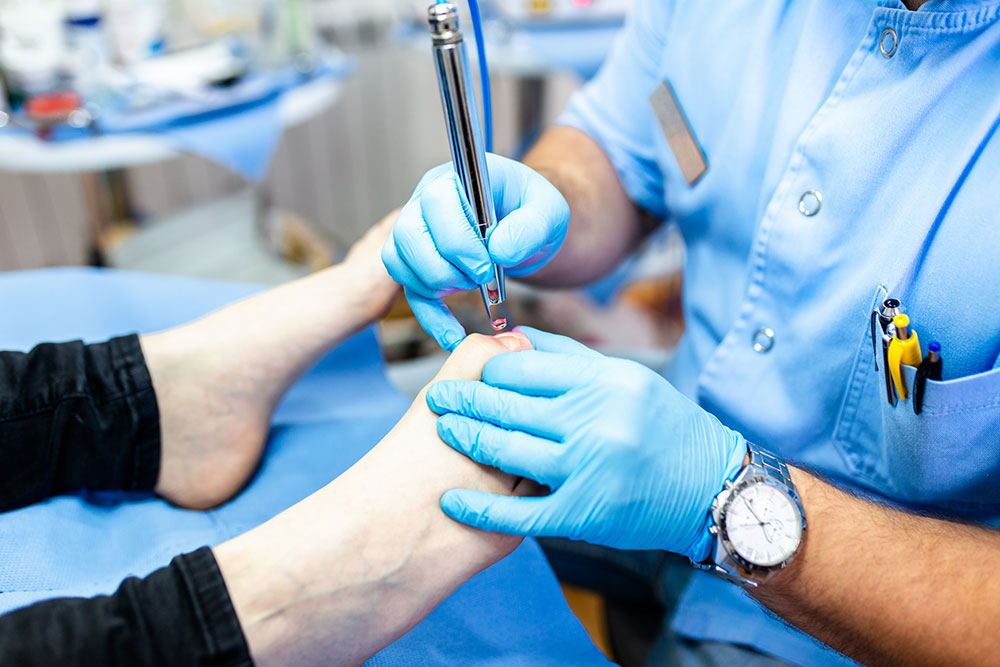 Diabetic Foot Care & Wound Care

Fractures

Fungus Nails

Hammertoes

Heel and Arch Pain

Ingrown Nails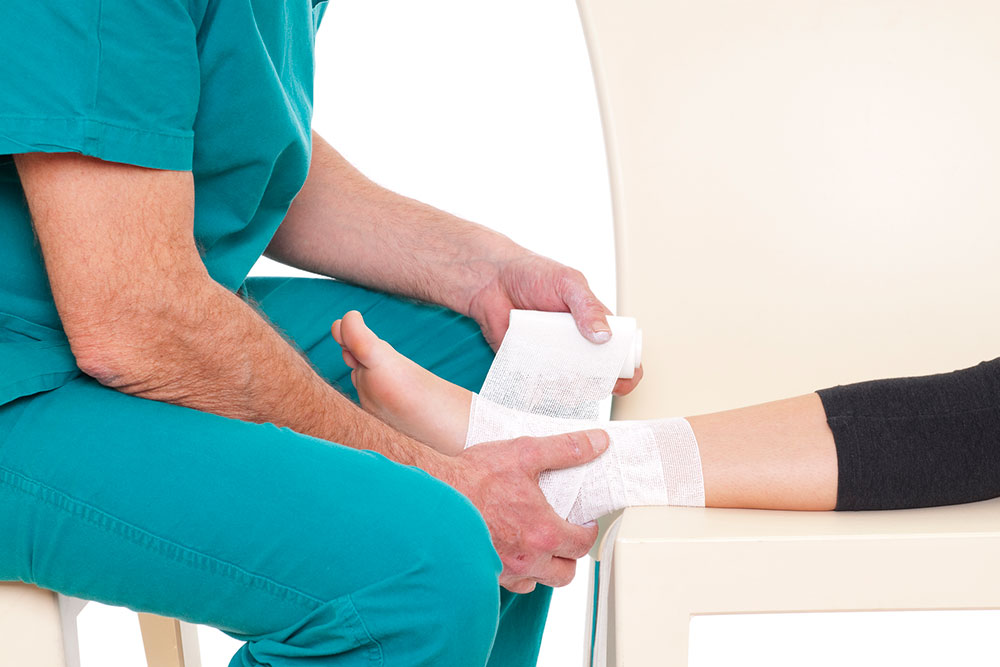 Medicare Covered Diabetic Shoes

Orthotics

Sports Medicine

Sprains

Surgery – Office / Hospital

Warts – Hands and Feet
Medicare Covered Diabetic Shoes

Orthotics

Sports Medicine

Sprains

Surgery – Office / Hospital

Warts – Hands and Feet
General Foot Conditions
Dr. Alan R. Warren D.P.M can diagnose that which is causing you discomfort and will establish a treatment plan to put you on a pain free path.
The most common foot problems:
Bunions

Corns

Ingrown nails

Athlete's foot

Ankle sprains

Diabetic foot

Hammer toe

Flat feet

Limb salvage and preservation

Tendonitis
Diabetic Foot Care
Diabetes is a disease that is caused by high levels of sugar in the blood that can decrease your body's ability to fight off infections, which is harmful to your feet. When not properly maintained, diabetes can cause damage to the following: immune system, organs and nervous system.
Healthy nerves allow people to sense issues like if your shoes are too tight or if they are rubbing on the feet too much. However, people with diabetes may not be able to sense the feeling of minor injuries such as cuts, abrasions or blisters.
Foot & Ankle Surgery
If surgery is needed in most cases it is due to a symptom that has gone untreated.
Issues that may surface causing you pain and discomfort can sometimes be treated with medication. However, others may need to be treated with surgery. If you have been diagnosed with a condition that may require foot or ankle surgery, our foot surgeons are here to help.
Dr. Alan R. Warren D.P.M frequently performs foot and ankle surgeries using local anesthesia and, in some cases, combining the anesthesia with sedation. We want to ensure that you are comfortable and pain-free under our supervision.
Conditions that may need surgery include:
Achilles Tendon Disorders
Other conditions that may require surgery may be:
Heel Spurs

Flat Feet

Ingrown Toenails

Achilles Heel Pain

Foot or Ankle Deformities

Sprains and Injuries
Some surgeries are performed in office without sedation and you may return to work the same day. This will be discussed the day of your consultation.
Sports Injuries
Sports Injuries are very common and the demands on your feet and lower limbs endure tremendous strain and can lead to a range of injuries, including:
Sprained Ankles

Shin Splints

Knee Pain

Blisters

Athlete's Foot

Calluses

Corns
Most Common Foot & Ankle Injuries:
Achilles Tendonitis or Tare

Ankle Sprain

Stress Fracture

Ankle Fracture

Plantar Fasciitis
If you have experienced a sports injury, it's extremely important to visit a podiatrist to get your injury evaluated and treated. Dr. Alan R. Warren D.P.M can provide you with helpful tips to prevent future sports injuries.